ASUS ProArt StatioN Tower PD500TC Intel I9-11900 128GB 2TB NVIDIA RTX A2000 12GB WINDOWS 11 PRO 2 year-90PF0301-M00D40
AED 9,773
ASUS ProArt StatioN Tower PD500TC Intel I9-11900 128GB 2TB NVIDIA RTX A2000 12GB WINDOWS 11 PRO 2 year-90PF0301-M00D40
Your creation initiation
ASUS ProArt Station PD5 is the beautiful, powerful and modern desktop PC for the home or office — and engineered from the ground up to elevate every creation. With high-performance up to 11th Gen Intel® Core™ i9 processor, NVIDIA® GeForce® RTX™ 3070 graphics or NVIDIA® RTX™ A2000, PD5 powers through every creative endeavor, from audio and video editing to hardcore 3D modeling. It's packed with creator-friendly design touches, including ASUS Lumiwiz LED indicators, a tool-less hard drive cage and a power-button shield to prevent accidental shutdowns, ensuring that smooth workflows and superior productivity.

PRODUCTIVITY
Creator-ready performance
Accelerate every workflow with the up to 11th Gen Intel® Core i9 processor and up to 128 GB of DDR4 3200 MHz memory delivering silky-smooth multitasking. ProArt Station PD5 is also perfect for everything from photo and video editing to 3D modeling, rendering and animation, driven by its powerful NVIDIA® GeForce® RTX™ 3070 or NVIDIA® RTX™ A2000 graphics card. PD5 also benefits from Rendering Mode in the ProArt Creator Hub app, which automatically optimizes CPU, GPU and memory performance — ready for every creation.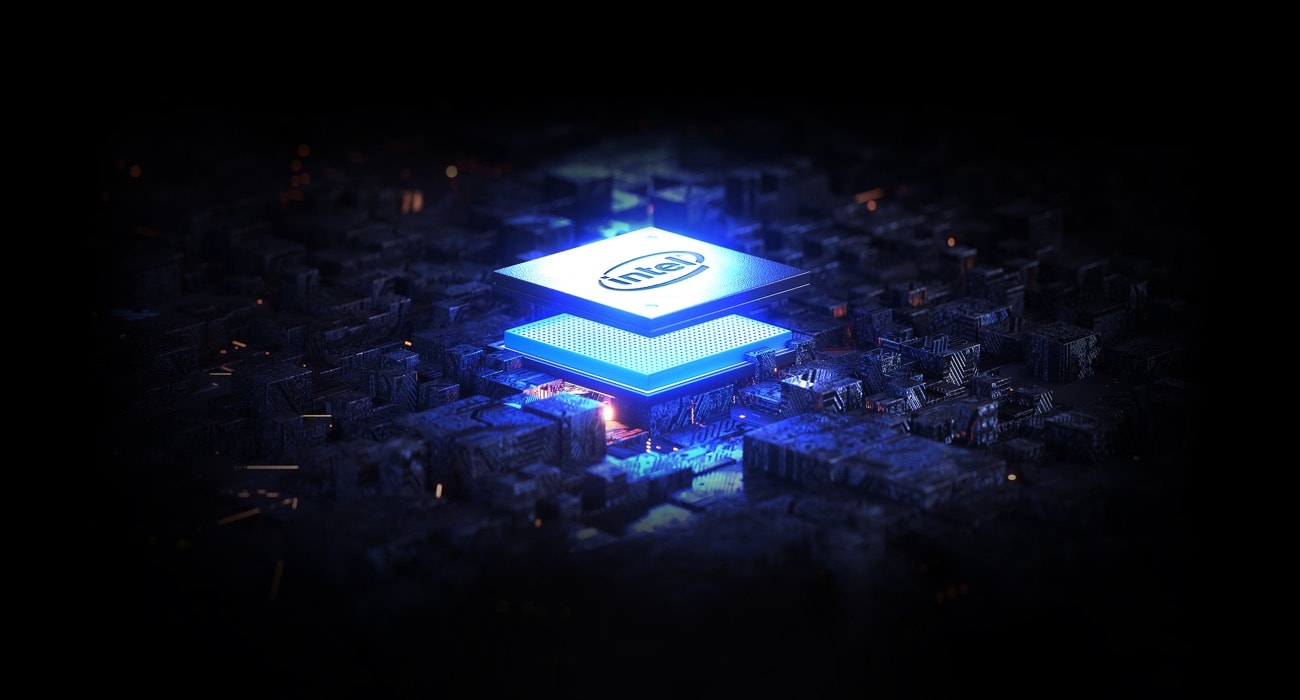 Quadro has always been the go-to desktop graphics for designers and artists. Exceptional performance, ISV-certifications with over 100 professional applications and helpful IT management tools are just some of the perks of working with Quadro.
ProArt Station PD5 is available with the latest GeForce graphics card that features the NVIDIA Studio drivers that enable you to catch every detail pixel-accurate displays and launch even most graphics-intensive apps with minimal delay — not to mention bringing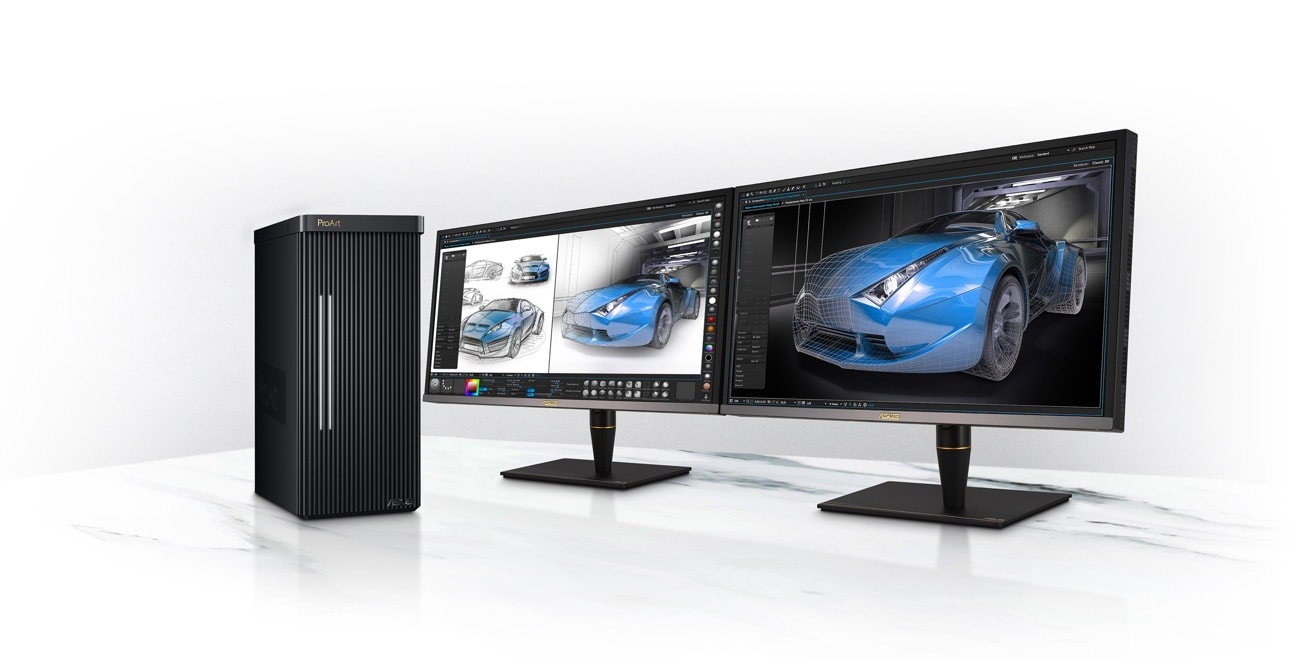 ISV
ISV certified
For creatives, software is key. That's why ASUS tests and invests in comprehensive Independent Software Vendor (ISV) certification processes to ensure ProArt Station PD5 works as expected with professional applications from the world's leading software companies.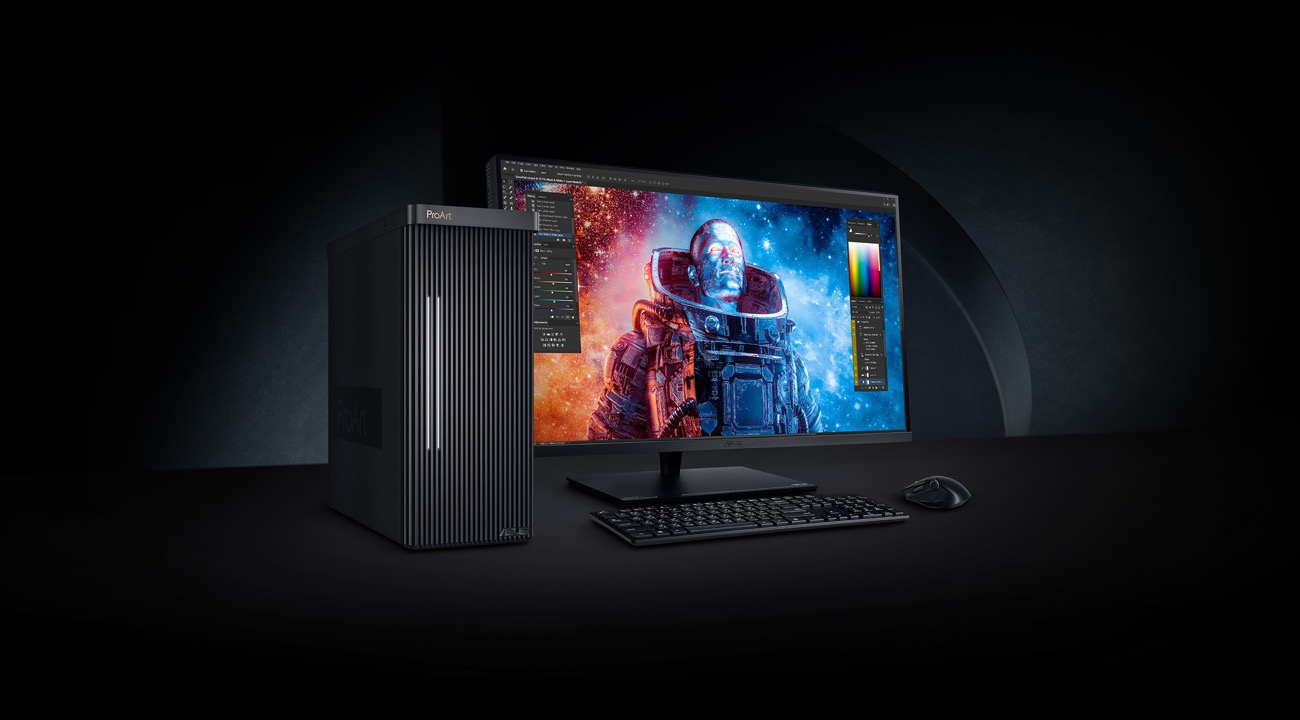 NOTIFICATION
Manage your work efficiently
ProArt Station PD5 comes with a thoughtful notification mechanism to always keep you updated on rendering progress, sending Teams messages when tasks complete. This clever little feature gives you freedom to get on with other stuff, at the computer or elsewhere, helping you to efficiently manage your workload and productivity.

PROART CREATOR HUB
Customize your personal settings
ProArt Creator Hub is your personal portal for monitor your PD5's status, personalize settings or optimize your workflow. It features an intuitive overview dashboard, and makes short work of switching between different performance modes or calibrate screen colors. It also allows you to personalize the ASUS Lumiwiz LED indicators with your own lighting effects and colors.
AUDIO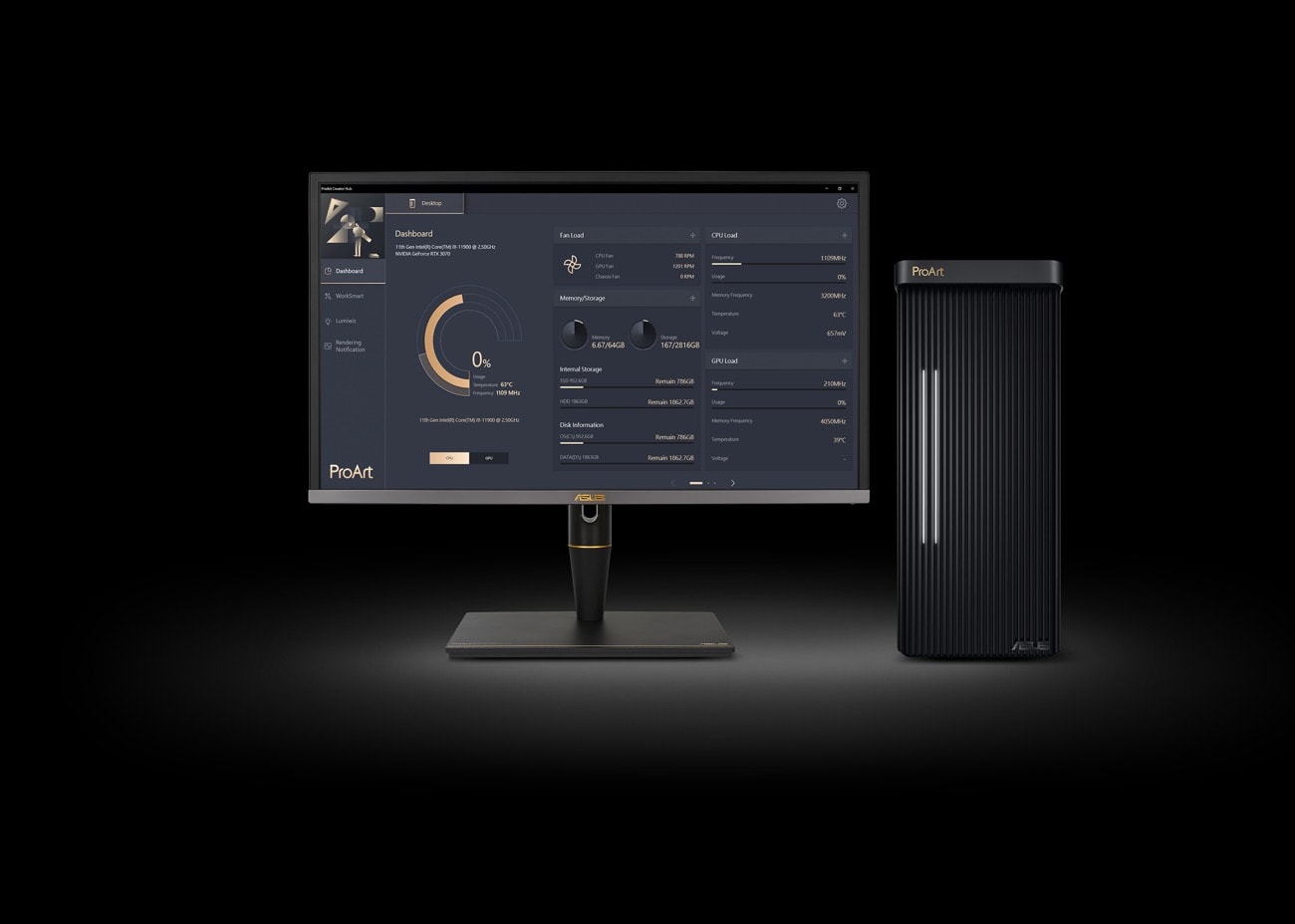 Immerse yourself in Dolby Atmos
ProArt Station PD5 comes with Dolby Atmos®, a renowned technology that goes beyond ordinary listening experiences to puts you inside the audio — spatially. With Dolby Atmos, artists and studios can effectively position each voice, instrument or sound in 3D space. This unlocks new details in music or soundtracks, and delivers them with unparalleled clarity and depth — putting you in the center of a whole new world of audio.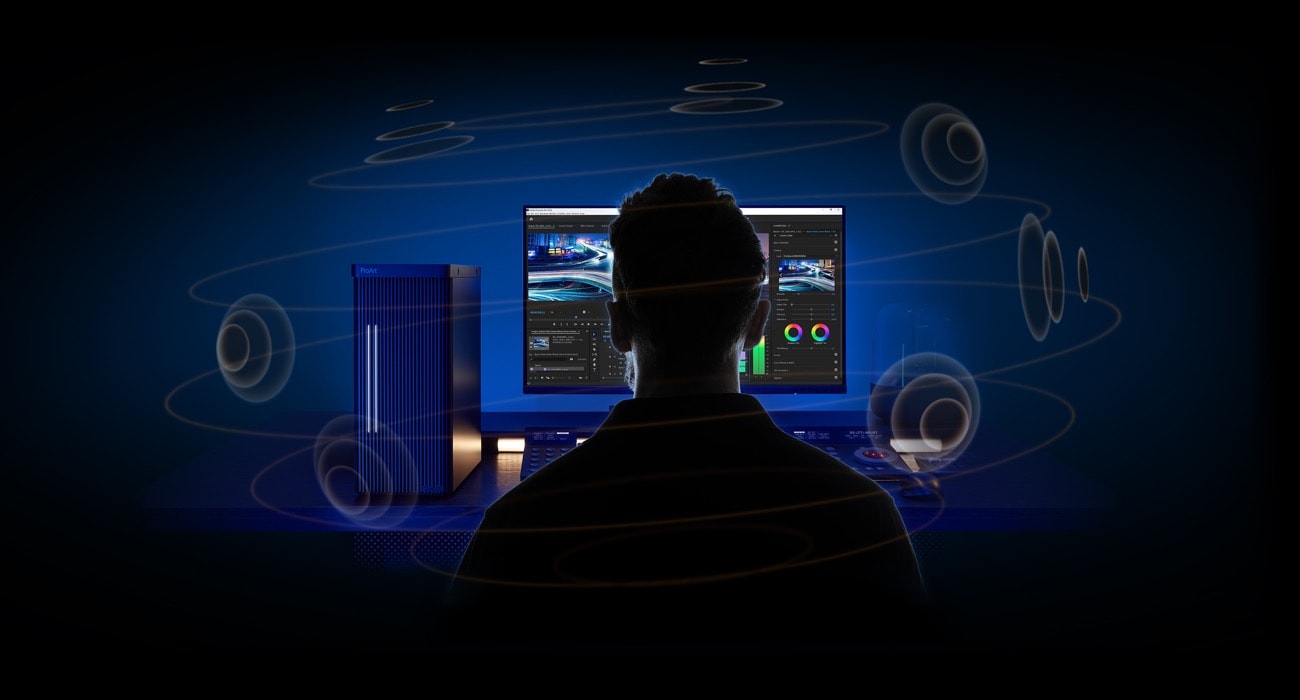 Read more
| | |
| --- | --- |
| Model | PD500TC-911900123X |
| Form Factor | Tower |
| CPU | Intel I9-11900 |
| Graphics | NVIDIA RTX A2000 /12GB |
| Memory | DDR4 128GB ( 32GB DDR4 U-DIMM *4 ) |
| Storage | 2TB PCIE G4 (PERFORMANCE) SSD + 2TB 7200RPM |
| LAN | Gigabit ethernet/ Wi-Fi 6(802.11ax) (Dual band) 2*2 + Bluetooth® 5.3 Wireless Card |
| Power Supply | 700W 80+ BRONZE |
| Keyboard /mouse | None |
| OS | WIN11 PRO |
| Warranty | 2 year std |